Columbia DUI Defense Attorney
Experienced DUI Defense by a Former Prosecutor
DUI charges can happen to anyone who has had an alcoholic beverage and then drives a motor vehicle. It is against the law to operate a vehicle if your blood alcohol content is over the .08 percent legal limit, or you are driving under the influence of drugs, including prescription drugs. If the driver is under the legal drinking age, the case is more complicated. Someone who flees the scene of an accident while under the influence of drugs or alcohol faces additional charges.
At The Law Offices of Marion M. Moses, LLC, we handle all kinds of driving under the influence (DUI) cases in Columbia, Lexington and throughout South Carolina.
---
Contact the professionals at The Law Offices of Marion M. Moses, LLC at (855) 796-0188 to schedule a consultation with a skilled Columbia DUI defense lawyer. Our services are available in Spanish.
---
What Factors May Help Your DUI Case In South Carolina?
At The Law Offices of Marion M. Moses, LLC, our DUI attorney in Columbia, SC, has the experience and knowledge to handle even the most complex of DUI cases effectively. If you have been arrested for DUI, there are some factors that can help strengthen your case and potentially lead to a favorable outcome.
Here are some important factors to consider:
Breathalyzer or Blood Test Accuracy: The accuracy and reliability of these tests may be questions. Many things could have impacted the results, such as the way the sample was collected. If it was not done properly, the results may not be accurate and weaken the prosecution's evidence.
Field Sobriety Test Validity: The administration of the field sobriety test must also be questioned. Errors during these tests can cast doubt on the officer's observations.
Traffic Stop Legitimacy: Challenging the legality of the stop can lead to the exclusion of evidence. If the officer did not have a valid reason to pull you over, this may lead to the exclusion of evidence.
Constitutional Violations: If an unlawful search and seizure occurred during your arrest or you were not read your Miranda rights, your constitutional rights may have been violated, suppressing evidence.
Witness Testimony and Video Evidence: Statements from witnesses of video footage may be valuable for your defense, especially if it contradicts the officer's version of events.
Prior Record and Good Character: A lack of prior DUI offenses and good character may demonstrate that the current charge is out of character for you, leading to a less severe penalty.
Arrested for a DUI in South Carolina? At The Law Offices of Marion M. Moses, LLC, you'll work directly with our founding Columbia DUI lawyer, Marion M. Moses. You will receive personal attention and guidance throughout your case. With over 20 years of experience, he has the knowledge and expertise to navigate the complexities of your DUI case.
Take advantage of our free consultation to discuss the details of your situation and explore your legal options. Contact our Columbia, SC DUI attorney and benefit from our dedicated representation today.
How Can an Attorney Help Fight a DUI Charge?
When you are facing a drunk driving charge, you are required to plead either guilty or not guilty. If you choose to plead not guilty, it's in your best interest to be represented by a lawyer experienced with handling DUI charges. The DUI laws in South Carolina are complicated and mandate that law enforcement officers follow specific procedures while making an arrest. Legal statutes require that these procedures be performed accordingly to protect your constitutional and civil rights.
When an arresting officer does not follow the procedures correctly, your charge may be reduced or dismissed. As a former state attorney who has prosecuted DUI cases, attorney Moses has over 20 years of experience with the DUI penalties and statutes. Our firm can review your charges for irregularities and vigorously represent you in court.
As your DUI attorney, the first step attorney Moses takes is to review your police report. If you took a chemical or Breathalyzer® test, we review the results. We also talk with you and any witnesses to your stop by a law enforcement officer, such as any passengers who may have been in your vehicle at the time. We then develop a defense and represent you in any hearings, court appearances or communications with the court and prosecutors.
And if you are not a South Carolina resident but have been charged with DUI while driving in the state, we can also provide out-of-state representation.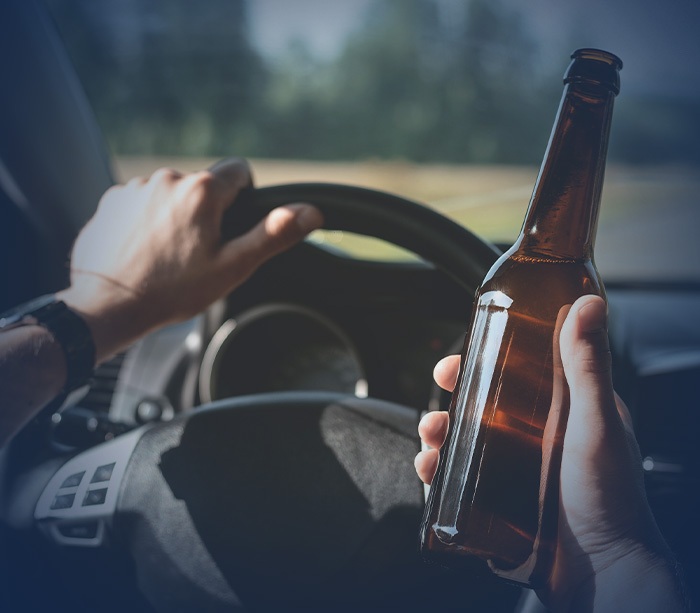 Our Practice Areas
How We Can Help You?
Representing Many Types of DUI Matters
At The Law Offices of Marion M. Moses, LLC, we have handled a wide range of DUI-related matters, including:
Driving under the influence (DUI)
Driving with an unlawful alcohol concentration (DUAC)
Felony driving under the influence
Administrative hearings (implied consent hearings regarding driver's license suspension)
Alcohol and drug safety action program (ADSAP) application
Temporary alcohol-restricted licenses

Route-restricted licenses
Provisional licenses
Standardized field sobriety test evaluations
Data-Master test evaluations (commonly referred as the Breathalyzer® test)
Roadside video evaluations
Data-Master test video evaluations
Call Today And Schedule A Consultation With A Columbia DUI Defense Lawyer
Do not let an unjustified DUI charge threaten your future. Contact our Columbia office via an online message or call our office at 803-771-7011 to schedule a free initial consultation about your case. Our experienced DUI defense lawyer serves clients in Columbia, Lexington, and throughout the state of South Carolina. What To Do If You Are Arrested

Have a Question About Criminal Defense?

The Dangers of Accepting a Guilty Plea