The Lawyer You Need for the Results You Want
Columbia Criminal Defense Lawyer
Protecting The Rights Of Those Facing Criminal Charges in Richland and Lexington County
Whether you have been arrested or charged with a criminal offense, one thing is clear: your situation is serious. In many cases, you may be facing the very real possibility of jail time as well as heavy fines, not to mention the irreversible damage to your reputation.
With so much at stake, you cannot afford anything less than a former seasoned prosecutor who knows South Carolina's criminal justice system inside and out — and that is exactly what you will get at The Law Offices of Marion M. Moses, LLC.
With over 20 years of criminal law experience, including several years as a prosecutor, attorney Marion M. Moses is dedicated to providing clients accused of criminal offenses in Columbia, Lexington, and throughout South Carolina with the very best defense. We also represent out-of-state clients on any type of criminal matter, ranging from minor traffic violations to major felonies that carry a possible life sentence.
Have you been arrested or charged with a criminal offense? Call The Law Offices of Marion M. Moses, LLC, today at (855) 796-0188 or contact us online to schedule a free consultation with an experienced criminal defense attorney in Columbia.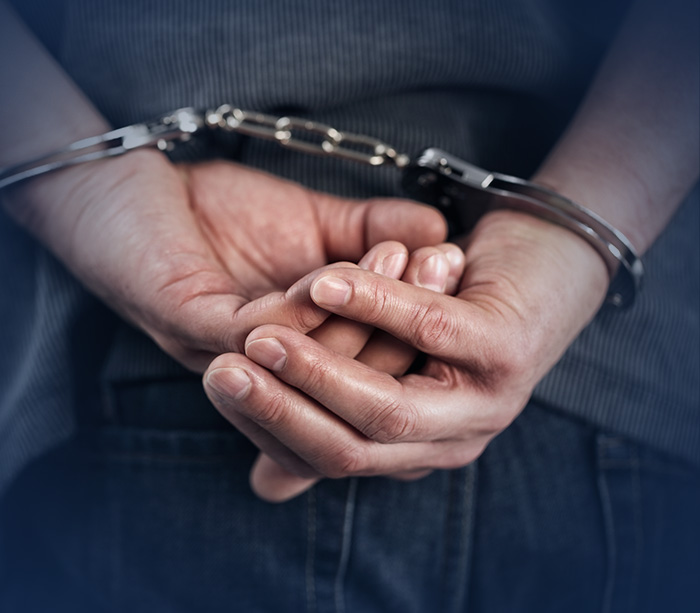 Our Practice Areas
How We Can Help You?
Criminal Defense Cases We Handle
Our criminal defense practice is broad-ranging and includes the following areas:
Driving under the influence (DUI) — A DUI arrest can be a major financial hardship and often results in the loss of your license. We help DUI clients maintain their driving privileges.
Underage drinking and possession of alcohol — These charges can have long-term consequences for a young person. Our goal is to minimize the impact of this and achieve a fair outcome for your loved one.
Violent offenses and weapons charges — These offenses are serious matters that can end in a life term in prison or even capital punishment. A defendant accused of a violent crime should retain an attorney who is knowledgeable of the court system and experienced in representing defendants in this kind of case. Having served as a prosecutor, attorney Moses has the skills that you need for a violent crime defense.
White collar crimes, including fraudulent checks, theft, and insurance fraud — Being charged with a white collar crime can damage or derail your career and result in decades in prison. Experienced, zealous representation can have a decisive effect on your outcome.
Drug offenses — We are well-versed in all types of drug offenses, including marijuana possession, distribution of prescription drugs, possession of drug-making ingredients, and methamphetamine charges.
Moving violations — Traffic violations range from minor, such as a parking ticket, to extremely serious, such as a vehicular homicide charge. Traffic violation penalties may have several consequences, including fines and higher insurance rates, and may affect your ability to find work.
Domestic violence charges — You can be charged with domestic violence by your spouse, unmarried partner, or even someone you are dating. Even if the charge against you seems minor, such as shouting at your partner, it's in your best interest to consult with an attorney.
Why You Should Hire a Columbia Criminal Defense Attorney
When you're facing criminal charges in SC, it's important to take action as soon as possible and hire a qualified criminal defense lawyer. An experienced attorney can help you understand the charges against you and protect your rights in court.
Here are some of the best reasons to hire a Columbia criminal defense attorney after being arrested or charged with a crime:
Experience Navigating the Legal System: A criminal defense lawyer is familiar with all aspects of criminal law, from pretrial investigations to courtroom procedures and more. Your attorney will know how to build an effective defense strategy that takes into account your specific circumstances and goals. A good lawyer will also have experience working within courthouses in the area where your case will be held and negotiating with prosecutors.
Access to Resources: A qualified defense attorney will have access to resources that can help your case, including investigators, expert witnesses and more. Your criminal defense lawyer can use these resources to build a strong defense on your behalf by gathering evidence and testimonies in support of your case.
Protects Your Rights: A Columbia criminal defense attorney has the expertise to protect your rights at every stage of the process and will fight for the best possible outcome for you. They are familiar with all laws surrounding the charges against you, as well as any potential loopholes or other legal options that may be available in order to achieve a favorable result.
Handle Negotiations With Prosecutors: If you choose to plead guilty to the charges, your criminal defense attorney can help you negotiate a plea deal that is beneficial to you. Your lawyer will be able to work with the prosecutor in order to get a reduction or dismissal of some or all of the charges against you.
Understanding Court Procedures: If your case goes to trial, an experienced criminal defense attorney in Columbia can help you understand the court procedures and prepare for what to expect. Your lawyer will be familiar with the rules of evidence and courtroom process, which allows them to make informed decisions on your behalf as they guide you through the course of your case.
Contact An Experienced Criminal Defense Attorney Today
At The Law Offices of Marion M. Moses, LLC, we are seasoned in all areas of criminal law and handle all matters with professionalism and discretion. Our criminal defense lawyers in Columbia strive to better the lives of every one of our clients during these difficult times. Simply put, do not trust your case to an attorney without criminal law experience. Whether you live in Richland County, Lexington County, or anywhere else in South Carolina, The Law Offices of Marion M. Moses, LLC, will fight for you no matter the criminal charges you may be facing.
Contact The Law Offices of Marion M. Moses, LLC, today to get started on your defense with a skilled Columbia criminal defense lawyer. What To Do If You Are Arrested

Have a Question About Criminal Defense?

The Dangers of Accepting a Guilty Plea